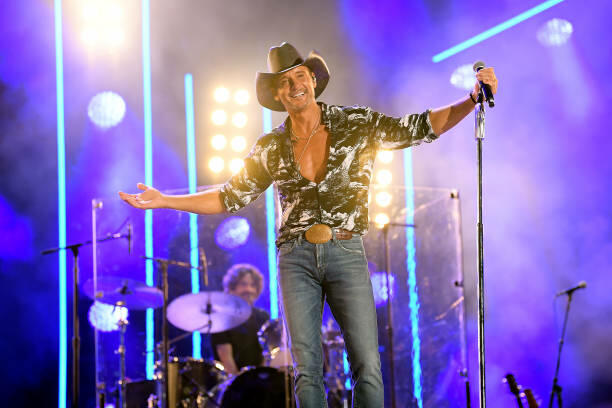 Photo: Getty Images/Jason Kempin
In case you had any doubts, this video of the 22-year-old singing Barbra Streisand and Barry Gibb's classic tune "What Kind of Fool" will certainly make a believer out of you. On Monday (August 26), Tim shared a clip of him and Gracie doing what the McGraw family loves best — car rides and karaoke — as the father-daughter duo harmonized along to the melody while hitting the road.
Taking the lead as her father sings backs her, Gracie completely makes the tune her own — and man, does she have some impressive chops! "PIPES!!!!!!......Dang, this girl can sing!" the "Humble and Kind" crooner captioned the clip. "Gracie and I having fun with Babs and Barry on our trip #chaseyourdreamsgirl."
As we mentioned, family sing-alongs are a common pastime for the McGraws — and Gracie — the oldest of three sisters — isn't the only sibling with a beautiful voice. Her younger sis, Maggie, 21, has also proven to be equally as talented, as shown in previous videos of her dueting with her mom and dad. Just a few weeks ago, Hill posted a throwback video of her and Maggie taking on Bruno Mars' "Uptown Funk" to celebrate her 21st birthday.